Wooden OTTER, Handmade Toy Animal, Waldorf-Inspired
Wooden Toys
Handmade Wooden OTTER, Waldorf-Inspired

Our handmade wooden toy animals are perfect for a nature table or for hours of creative play.

Just recently added to our petting zoo of wooden animals, this sleek sea otter is approximately 4" long from his pointy nose to his tail, and 1-1/2" tall.

Our wooden animals are hand-made from dense FSC-certified maple. Forestry Stewardship Council certification means that the wood used in our toys was harvested in a sustainable, environmentally responsible and socially beneficial manner.


All of our animals are sanded smooth and sealed with our very own All Natural Beeswax polish. We love making them, and hope that you will love them too.

Not intended for children under age 3.

Please note: Your otter may not be the exact one pictured, but will be as close a copy as hand-crafting will allow.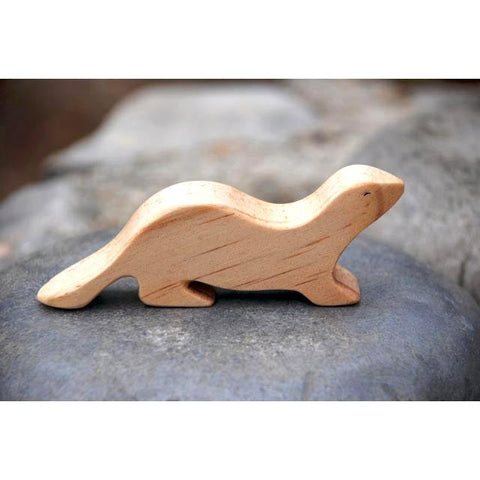 Featured Products