"A Winter Scene" Advent Calendar (47 doors)
Advent Calendars
We're sorry, at this this time this product is unavailable.
A unique and fun Advent calendar as there are two doors to be opened each day. The calendar has 47 doors.
On each day leading up to Christmas a star window is opened in order of choice.  Behind each of the star windows is a picture corresponding to a specific image on the calendar which leads to the second door to be opened on that day revealing the special image of the day.  In this way there are no numbers on the advent calendar.
Size: 12" by 18"
Artist: Ute Gerstemaier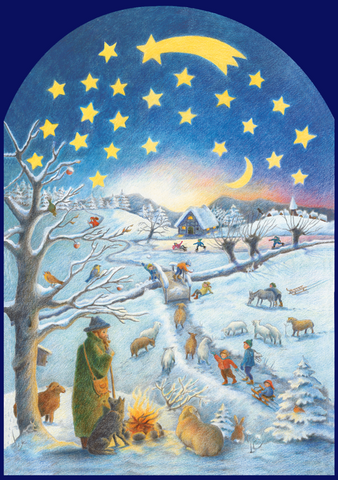 Featured Products