"Christmas Night" Advent Calendar
Advent Calendars
We're sorry, at this this time this product is unavailable.
Deep in the winter forest, all await Christmas day. Advent calendar includes an accompanying short story.
Calendar has 24 little windows, which can be opened from December 1st through December 24th. Children love this tangible way of counting the days until Christmas.
Size: 31 x 47 cms, 12 1/4 x 18 1/2 inches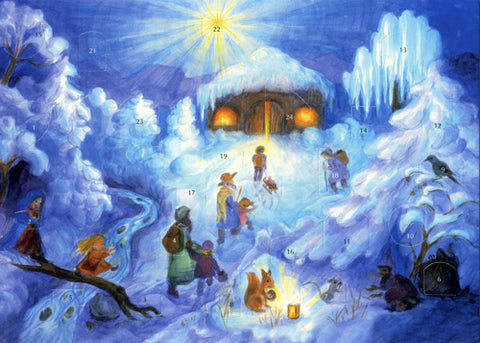 Featured Products