"Sleeping Nature at Christmas" Advent Calendar
Advent Calendars
We're sorry, at this this time this product is unavailable.
Little gnomes shine their tiny lights while the rest of nature is asleep.
Each advent calendar has 24 little doors which can be opened from December 1st through December 24th. Children love this tangible way of counting the days until Christmas. These larger advent calendars are best displayed by hanging them on a wall.
Illustrated by Elisabeth Heuberger
Size: 310 x 470 mm / 12 x 18 inches
Code A100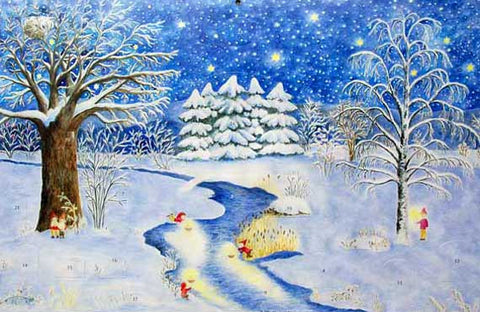 Featured Products