Magic Wool: Creative Pictures and Tableaux with Natural Sheep's Wool by Dagmar Schmidt and Freya Jaffke
Books
We're sorry, at this this time this product is unavailable.
Activities with unspun sheep's wool, also known as magic wool, offer a wide range of creative possibilities for children and adults alike. In this book, Dagmar Schmidt and Freya Jaffke combine their talents and experience and show how to create beautiful pictures and tabletop scenes featuring figures and animals.
The authors explain the process of carding and dyeing unspun wool to make "magic wool." They focus on making pictures with wool, including scenes from several well-known fairy tales and festivals, then they show how to make simple dolls and animals, leading up to an entire nativity scene. Detailed instructions, diagrams, and color photographs are provided throughout.
Paperback: 68 pages
Publisher: Floris Books; 2nd Revised edition edition (September 20, 2011)
Language: English
ISBN-10: 0863158293
ISBN-13: 978-0863158292
Product Dimensions: 8.3 x 0.4 x 9 inches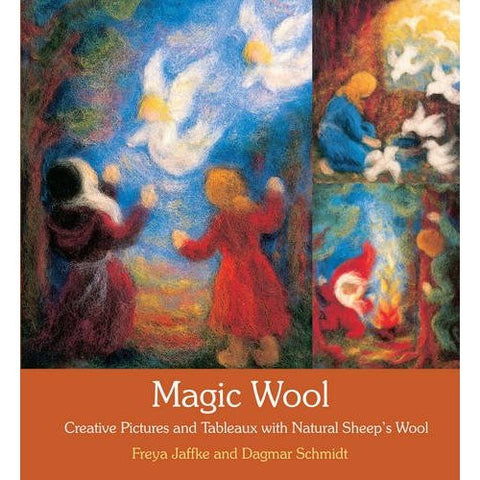 Featured Products