Photo / Postcard Holder with Beeswax Tea light Candle
This beautiful holder has a slot for a photograph or postcard and a place to a light a candle in remembrance or reverence.
Alder wood 7.1 x 4.5 inches (18 x 11.5 cm), includes one beeswax tea light candle in a glass cup.
Need some postcards?  Check out these Seasonal Postcards.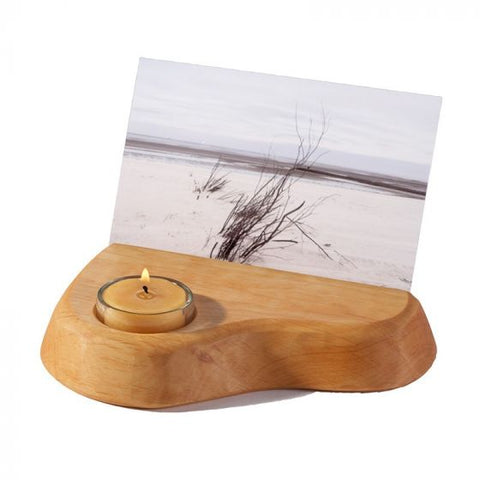 Featured Products