"The Holy Family" Christmas card, pack of 4 cards
Postcards
The Holy Family
by Caroline Hurner
A Christmas card which folds out to reveal the picture inside.
Supplied with envelopes.
Can be displayed on nature table.
Folded together, the card is 5¾ inches square (14.5 cms square)
Folded out completely flat, the size becomes 17 x 5¾ inches (43 x 14.5 cms)
There is no message printed on the reverse.
Supplied as a pack of 4.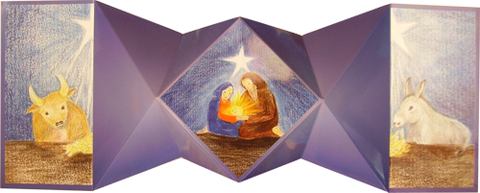 Featured Products