Christmas Market Advent Calendar
Advent Calendars
This calendar not only depicts the delights of the market, but also many animals and decorative items in the street and houses around it. Day twenty-four shows Mary and Joseph, and Jesus in a crib.
Illustrated by Dorie Schausbretner

Hinged doors.

Size: 18 x 12 inches. 47 x 31 cms.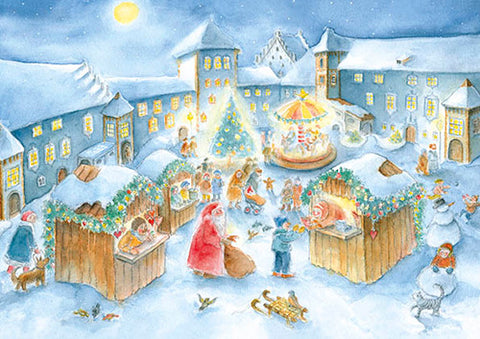 Featured Products