Dipam Beeswax Birthday Candles
Candle
These 100% beeswax candles emit a wonderful fragrance while burning. This set of 25 birthday candles comes in a sturdy wooden box with a sliding lid. These little candles can also be used on a nature table or during your child's bedtime story.  Dipam candles are of 100% beeswax and contain no additives. 
If you want to make these birthday candles unique, they can be decorated with our Decorating Wax!
Specifications:
100% beeswax, length 4.33 inches (11 cm), diameter 0.24 inches (6 mm).
Made in the Netherlands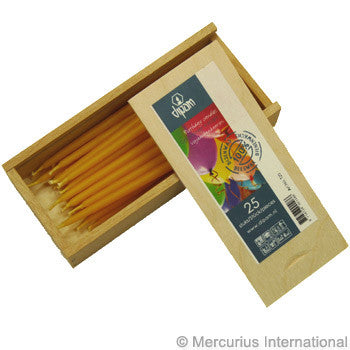 Featured Products