From Morning until Night - Set of 7 Moving Pictures
Seven beautiful moving pictures in an attractive box, each with a turning wheel inside, depicting different scenes during the course of the day.
Set comes in a beautiful sturdy box.
Illustrated by Gabriella de Carvalho.
Approximate size 200 mm, or 8 inches, square.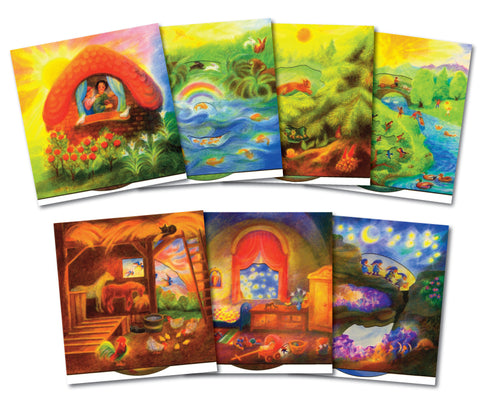 Featured Products