"Outside the Church" Advent Calendar
Advent Calendars
We're sorry, at this this time this product is unavailable.
The villagers gathered in the town on this snowy day.

The anticipation builds as the children open the 24 little windows to count the days from December 1st through December 24th. Children love this tangible way of counting the days until Christmas. 

Illustrated by Angela Koconda

Size: 31 x 47 cms. 12 x 18 inches.
Code: A054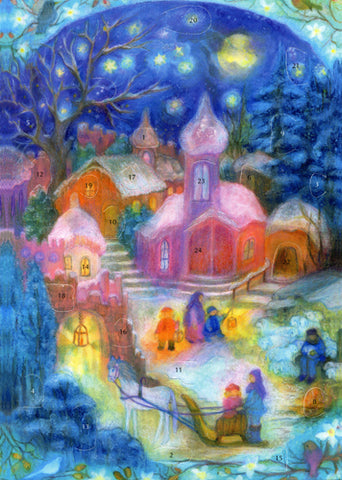 Featured Products